Practical Course Rubber Technology
1-Day Course offered by ERT B.V. in Deventer, NL
Course information
Acquire knowledge and insight into the processing and testing of rubber. This 1-day workshop provides a hands-on introduction into the world of rubber, including practical experience in rubber mixing, vulcanization, and testing of self-produced compounds in our state-of-the-art laboratory.
Content
Introduction into rubber
Refresher of theory on rubber mixing and vulcanization
Mixing your own compounds
Vulcanizing your own test specimens
Refresher of theory on rubber types and testing
Testing the self-produced compounds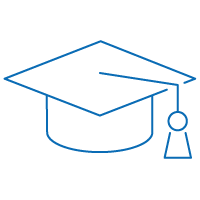 Target audience
This course is suitable for individuals working in the rubber processing industry, including users and purchasers of rubber products, sales representatives, technicians, technical salespeople, managers, etc. Basic knowledge of rubber processing, as covered in the ERT Introduction to Rubber Technology course, is recommended.
Practical information
Teacher:          Dr. Ir. Dirk Balkenende                     
Location:         ERT B.V., Teugseweg 27,  7418 AM Deventer
Duration:         1 day
Participants:   6-8 persons    
More info:       hettie.bos@ertbv.com
Costs p/p:       € 695,- (incl. certificate upon completion and lunch)
Course date 2023
August 31st, 2023
October 10th, 2023
November 2nd, 2023
December 13th, 2023
We will be happy to help you
Location
Elastomer Research Testing BV
Teugseweg 27
7418 AM Deventer                              the Netherlands
Postal address
Elastomer Research Testing BV
PO Box 2149
7420 AC Deventer                              the Netherlands
Contact
E info@ertbv.com
T +31 570 62 46 16
F +31 570 62 57 02