Training Introduction to rubber technology
Two-day course given at ERT B.V., Deventer, the Netherlands
Course information
Become familiar with the different types and grades of rubber, their properties, ingredients, processing techniques and applications. Rubber is very different relative to other materials like metals and plastics, with regard to their properties, applications and processing techniques. In general courses, rubber is only often limited part of the content.
Content
What is rubber and what makes it special
Types of rubber
Ingredients
Compounding and mixing
Processing and vulcanization
Properties and testing
Failure analysis
Visit to the laboratory of ERT B.V. (incl. demonstrations of mixing, vulcanization and testing)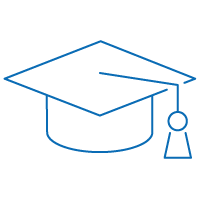 Target audience
This course is given on a level which is suitable for newcomers in the rubber processing industry, users and purchasers of rubber products, commercial employees, technicians, technical buyers, managers, etc. No special education, nor knowledge of rubber technology, is required to participate in this course.
Practical information
Teacher:          Dr. Ir. Dirk Balkenende                     
Location:         ERT B.V., Teugseweg 27,  7418 AM Deventer
Duration:         2 days
Participants:   Maximum 20 persons    
More info:       hettie.bos@ertbv.com
Costs p/p:       € 995,- (incl. course map with all presentations, lunches and diner)
Course date 2023
13-14th of September 2023
We will be happy to help you
Location
Elastomer Research Testing BV
Teugseweg 27
7418 AM Deventer                              the Netherlands
Postal address
Elastomer Research Testing BV
PO Box 2149
7420 AC Deventer                              the Netherlands
Contact
E info@ertbv.com
T +31 570 62 46 16
F +31 570 62 57 02